NuTesla™ is dedicated to providing safe, effective and affordable resonant frequency based bioelectronic Instruments to peak your performance, increase your wellness, improve your sleep and interrupt harmful electromagnetic radiation and pollution (EMR). We are proud to continue Nikola Tesla's and Royal Rife's Scalar Wave Resonant Frequency research and development, bringing new innovations to their remarkable insights.
Ultradian Clock for Windows Now Available
NuTesla has launched the first-ever Ultradian Clock, shown to the right, a free Windows based application that displays both your daily Circadian Rhythm and multiple Ultradian Rhythms. UltraClock also displays your next Peak Performance and Low Resting Periods so you can plan your day accordingly. UltraClock is available for download on a new website SimplyCircadian.
Millennius Patent Published
NuTesla's founders FIFTH patent (US9,020,590) this one for for Millennius, which was granted in December of 2014 has been officially published as of 26 April 2015, and can be viewed here. NuTesla's patented and scientific technologies offer you the latest Fibonacci based Circadian Rhythm restoring and EMR interrupting bioelectronic instruments.
Purpose Behind the Science
NuTesla's founders are intimately familiar with the ravages of disease and failures of conventional medicine to even alleviate symptoms in many cases. Their personal experiences, and those for whom they have cared, are the driving forces behind Rhythmedics®, the science of protecting and restoring our body's Circadian Rhythms to improve the quality of our lives. Using a Fibonacci number Quartz Crystal as the fundamental element to generate the healthy Bio-Pulses at the heart of all NuTesla's products assures each bioelectronic instrument is engineered to be naturally healthy.
NuTesla's groundbreaking research with Autism has led to the development of new LED enhanced products designed to assist in shifting the frequencies of the physical body in achieving integration and harmony with the spirit or Light Body. Blending Scalar waves of both light and electromagnetic fields, the Tesla Jewels™ will enhance any home or school by creating clarified fields of broad spectrum resonant energies. View the video in our archive The New Kids to learn more.
"Circadian Rhythms are the results of our body's Suprachiasmatic Nuclei (SCN) regulating vital cellular processes. As we age our SCN, or biological clock, slows down and our ultradian rhythmic patterns flatten. Naturally occurring and man-made EMR can disrupt our clock. The results are often less restorative sleep, less energy during waking periods, slower metabolism making it harder to maintain a healthy weight and sluggish thought processes. Rhythmedics® is the solution."
Read more
Save on Tesla Jewels™, Metronome™, Somnius™ and Clarius™, all now in stock.
Click the product images below to learn more, shop and save now.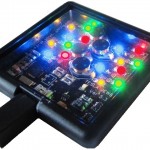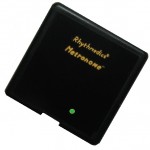 See previous video Interviews with NuTesla CEO James D. Honeycutt here.