NuTesla Principals and Directors
James D. Honeycutt
President and Chairman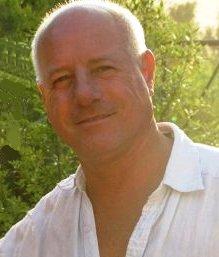 James brings more than 40 years experience in electronics, software, science and homeopathy to NuTesla, along with his passion for healing and helping others. James has twice survived cancer and in 2003 helped formed EH Technologies, Inc. to research and develop resonant frequency instruments for healthcare using Fibonacci number derived Rife frequencies to balance the body and restore its circadian rhythms. James authored the software and patents for Naventus®, Rhythmedics®, Purius and Millennius technologies used in NuTesla's family of USB compliant wellness instruments. James formed NuTesla to awaken and continue the resonant frequency and scalar wave based electromedicine breakthroughs which Nikola Tesla initiated over one hundred years ago.
Victoria L. Honeycutt, LMP
Vice-President and Director – Physical Health Sciences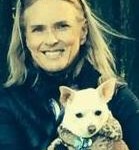 In 2004 Victoria began integrating the burgeoning Naventus® EnergyWave products into her successful bodywork practice (BodyWorks By Victoria) and developed and registered EnergyWave Massage Therapy® as an active application of the scalar wave frequency instruments to energy bodywork. Victoria has led the drive for professionally available frequency therapy products and developed methodologies and training materials for integrating them into both clinical and ambulatory health care fields.  Victoria's massage clients have embraced frequency therapy (NuTherapy®) and her unique blend of high touch and high tech.
John C. Honeycutt, Electrical Engineer specializing in RF, Solid State and Analog Design
Chief Technical Officer and Director – Research & Development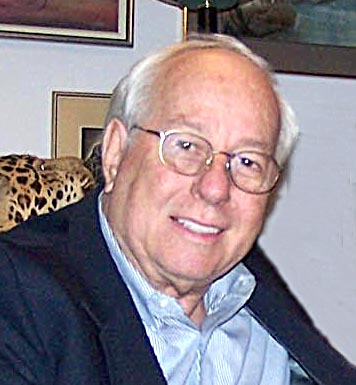 John brings his 50 plus years experience in all aspects of electronics design serving as the CTO for both EH Technologies, Inc. and NuTesla, LLC. In 2003 John incorporated EH Technologies, Inc. to pursue product development in wireless, power management and most recently Bio-molecular products. He has several patents under his name and recently assisted Veroscan Inc. in RF design for a product to read RFID chips placed in medical operating room consumables.  John's expansive career in electronics has given him a unique vision of the wide applications of semiconductors in frequency based therapies and instruments.
Mark Dayley
Principal Member and Director – Sales and Marketing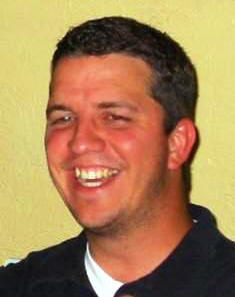 Mark brings his results oriented marketing background to NuTesla. In the past 15 years he's worked with leading computer companies in sales & VAR management, consulted with small business owners on technology and marketing integration, and now owns a marketing company with fulfillment facilities in Washington, Pennsylvania, & Florida  Mark has developed industry targeted marketing campaigns, for medical practices, & service industry professionals.  He is developing a sales team and marketing structure for NuTesla that will ensure focused efforts on consumer education leading to widespread awareness of NuTesla's frequency  based technologies and products.
Robert L. Honeycutt, BSCS
Principal Member and Director – Software Development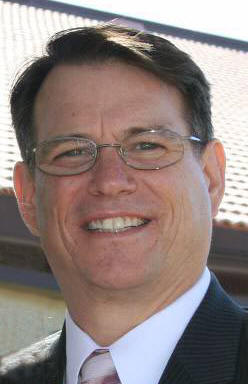 Robert's 30 year career in Computer Science has focused on embedded platform development and management of software and firmware development teams. Robert brings to NuTesla his expansive knowledge and expertise with embedded firmware to maintain our lead in client and professional health and wellness instruments. His unrivaled programming expertise and market knowledge make him an exceptional choice for leading the software development at NuTesla.
Erin Axtell
Director, Creative Communications
Erin brings her talents as a spokesperson, model, actress, choreographer, producer, musician and artist to create and direct NuTesla's global communications, our corporate image and product branding. Her fifteen plus years' experience in the image industry working with leading companies and key individuals around the world provides Erin with a unique vision for establishing NuTesla's presence in our global community. Erin's activities in raising awareness of the critical needs of individuals and groups demonstrates her compassion for humanity and has helped formulate her vision for sharing NuTesla's wellness instruments with the world.
Ezra Miller
Director, Global Awareness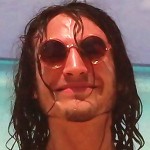 Ezra's understanding of frequency and how to raise our vibrational energy through music, theater, cinema, laughter and love, combined with his background as an actor, songwriter, musician and singer are all essential elements in promoting global awareness of NuTesla's Energy Medicine. His compassion and volunteer work have gifted Ezra with unique insights into healing and wellness. Ezra's personal use of NuTesla's Rhythmedics instruments blended with his professional experiences in the entertainment industry and his passion to raise awareness of critical issues affecting local, regional and global communities are key to our combined vision of bringing the world closer together.